Our experts make the difference
We're a fast-moving cybersecurity and network infrastructure company committed to maintaining an engaging work environment for our colleagues. We're always on the lookout for knowledgeable experts with a desire to make a difference.

Want to join our team of experts? Develop yourself in your field within a creative and dynamic work environment at Nomios. With quarterly team events, Tech Talks, and many more activities throughout the year (and the occasional game of pool at the office!) you'll work with dedicated specialists to make the world a more secure and connected place.
We nurture your entrepreneurial spirit
We are a dynamic, talented and close-knit team of enthusiastic professionals. All of us are dedicated team players who are passionate about security and network technology and devote all our energy to it.
Rising to the challenge of our changing markets and projects and our clients' increasing needs, we see the value in continuously rethinking our methods, gaining new skills and welcoming new talents, independent thinkers and creators.
We give you the resources you need to make your own decisions and be entrepreneurial. We encourage initiative, promote individual responsibility and stimulate innovative thinking and agile decision-making. Your entrepreneurial spirit is our success.
Our culture
Playing is in our DNA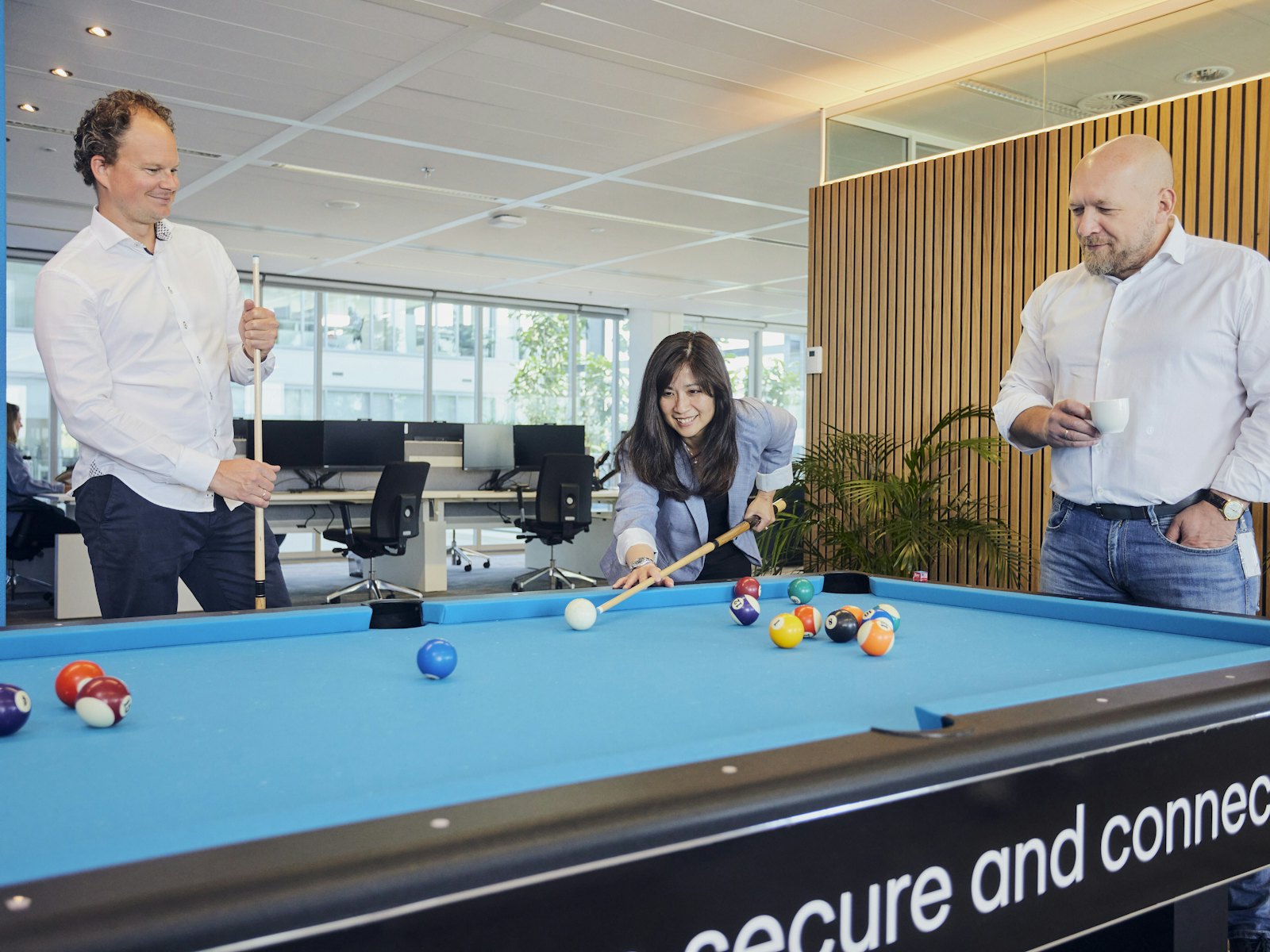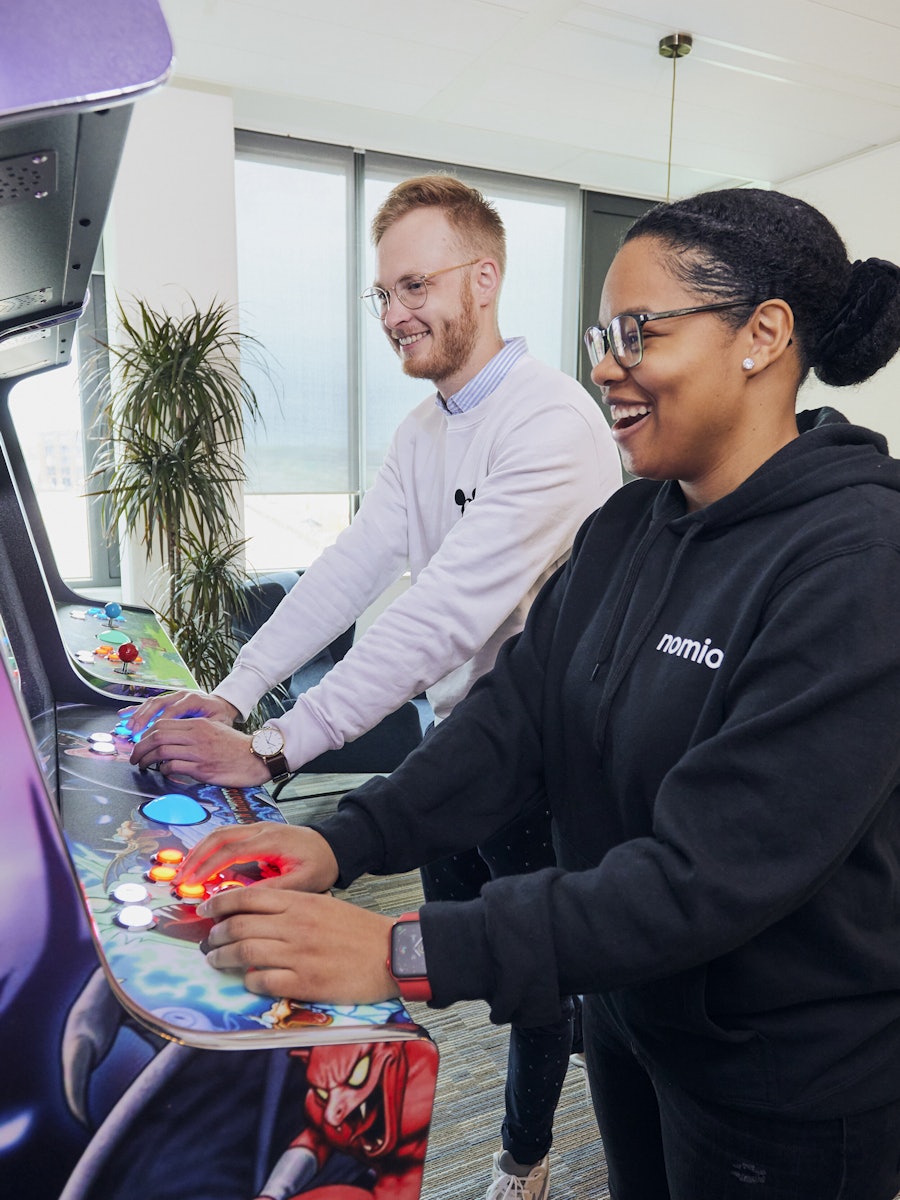 Work for world leading brands
We work with market-leading companies, well-known institutions, and renowned brands around the world. Work with IT teams at these international organisations on large and innovative security and network projects. As our team member you are of great value to our partners and customers.
Commitment to diversity and inclusion
We're committed to diversity and inclusion to drive our business results and create a better future every day for our employees, customers, partners, and communities.
We believe a diverse workforce allows us to match our growth ambitions and drive inclusion across the business. We're interested in every individual and the talent they have. All qualified applicants will be considered for employment regardless of race, colour, religion, sex, sexual orientation, gender identity, age, ability or nationality.

Are you ready?
Join our team
Our people are the key to our success. Join us and make the world a more secure and connected place.